My Blog
Posts for tag: smile makeover
By Arrington Family Dental
September 17, 2020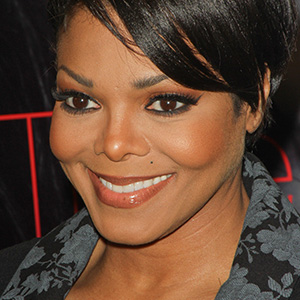 Multi-platinum recording artist Janet Jackson has long been known for her dazzling smile. And yet, Jackson admitted to InStyle Magazine that her trademark smile was once a major source of insecurity. The entertainer said, "To me, I looked like the Joker!" It was only after age 30 that the pop icon came to accept her unique look.
Jackson is not alone. A study commissioned by the American Association of Orthodontists found that more than one third of U.S. adults are dissatisfied with their smile. But there's good news—modern dentistry can correct many flaws that can keep you from loving your smile, whether you're unhappy with the color, size, or shape of your teeth. Here are some popular treatments:
Professional teeth whitening: Sometimes a professional teeth whitening will give you the boost you need. In-office whitening can dramatically brighten your smile in just one visit.
Tooth-colored fillings: If you have silver-colored fillings on teeth that show when you smile, consider replacing them with unnoticeable tooth-colored fillings.
Dental bonding: If you have chipped, cracked, or misshapen teeth, cosmetic bonding may be the fix you're looking for. In this procedure, tooth colored material is applied to the tooth's surface, sculpted into the desired shape, hardened with a special light, and polished for a smooth finish.
Porcelain veneers: Dental veneers provide a natural-looking, long-lasting solution to many dental problems. These very thin shells fit over your teeth, essentially replacing your tooth enamel to give you the smile you desire.
Replacement teeth: Is a missing tooth affecting your self-confidence? There are several options for replacing missing teeth, from a removable partial denture to a traditional fixed bridge to a state-of-the-art implant-supported replacement tooth. Removable partial dentures are an inexpensive way to replace one or more missing teeth, but they are less stable than non-removable options. Dental bridges, as the name implies, span the gap where a tooth is missing by attaching an artificial tooth to the teeth on either side of the space. In this procedure, the teeth on both sides of the gap must be filed down in order to support the bridgework. Dental implants, considered the gold standard in tooth replacement technology, anchor long-lasting, lifelike replacements that function like natural teeth.
After coming to embrace her smile, Jackson asserted, "Beautiful comes in all shapes, sizes, and colors." If you don't feel that your smile expresses the beauty you have inside, call our office to schedule a consultation. It's possible to love your smile. We can help.
For more information, read Dear Doctor magazine article "How Your Dentist Can Help You Look Younger."
By Arrington Family Dental
December 29, 2014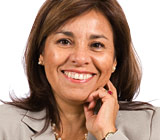 An important consideration prior to having any cosmetic dentistry is to understand both the pros and the cons of each particular dental procedure. And while porcelain laminate veneers are among the most aesthetic means of creating a beautiful, more pleasing smile, they are permanent and non-reversible and should be maintained properly.
On average, you can expect porcelain veneers to last anywhere between 7 and 20+ years. However, much of that depends whether or not you care for them properly in addition to the quality of the dental porcelain, the craftsmanship, and placement of them. How long your veneers last can also depend to some extent upon how you age. This is because the gum tissues attached to the living tooth that your veneers are cemented to may shrink or pull away from the tooth exposing its root surface. If this occurs, you should see your dentist for an evaluation, as it may require veneer replacement. Or, the issue might be resolved through some minor periodontal (gum) plastic surgery.
Porcelain veneers are a low maintenance solution for solving a multitude of cosmetic dental challenges, but they do require that you protect them during sports or vigorous activity. You should also wear an oral appliance or mouthguard (nightguard) to protect them from grinding or any other involuntary damage during sleep.
To learn more about porcelain veneers, continue reading the Dear Doctor article, "Porcelain Veneers." If you are ready to see what cosmetic dentistry can do for you, contact us to schedule a consultation.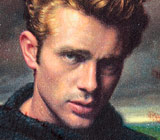 Imagine how different things would have been for movie star James Dean, had he not managed to replace the front teeth he lost as a youngster. According to one biography of the 1950s heartthrob, Dean's teeth were knocked out while he was swinging around on a homemade trapeze. Because his smile was restored, Dean was able to land the plumb movie roles that catapulted him to stardom.
This is perhaps the ultimate example of how a smile makeover can create new opportunities for a person. But opinion polls confirm that nearly 90% of adults feel an attractive smile is an important social and career asset. And, an almost equal percentage of adults feel that their smile could use some improvement.
Are you unhappy with your smile? Is a smile makeover something you've ever thought about? Dear Doctor magazine has come up with a great list of questions you can ask yourself to figure out if you would benefit from this life-changing experience:
Do you avoid smiling in photos?

Are you conscious about spaces and gaps in your teeth?

Are your teeth making you look older than you feel?

Have you held back a smile?

Do you feel that your teeth are stained or too yellow?

Do you hold your hand up in front of your mouth when speaking or laughing?

Do you notice areas of excessive tooth wear that make your smile look older?

Do you have little teeth and a gummy smile?

Are your teeth crooked, chipped or crowded?

Do you wish you had someone else's smile?
If you answered "yes" to any of these questions, please come in and see us. We have an amazing array of cosmetic procedures available to us — far more than what was available to James Dean in the 1950s. These options range from relatively inexpensive teeth whitening treatments to more permanent cosmetic solutions such as porcelain crowns and veneers. Together we can come up with a plan to give you the smile you've always dreamed about.
If you would like more information about what a smile makeover could mean for you, please contact us or schedule an appointment. You can learn more about smile makeovers by reading the Dear Doctor magazine article "Beautiful Smiles by Design." Dear Doctor also has more on "The Impact of a Smile Makeover."