My Blog
Posts for tag: saliva
By Arrington Family Dental
October 27, 2017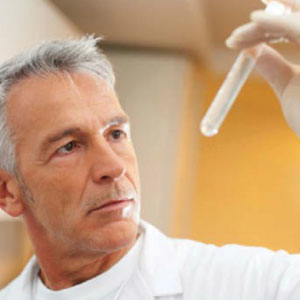 Saliva probably doesn't rate high on your amazement meter. You're more likely to notice its absence and the dry irritation that results.
But you might be more impressed with this unsung bodily fluid if you knew all the things it does. It's definitely a multi-tasker, performing a number of jobs (including aiding in digestion) that not only keep your oral health on track, but your general well-being too. And there are even new testing methods where saliva may even tell us when you're not doing so well.
Here are 3 more tasks your saliva is doing for your mouth right now that truly makes it amazing.
Cleansing. Your teeth's chewing action shreds food so it's easier to digest. But that also leaves behind tiny particles in your mouth. Bacteria feast on these particles (especially carbohydrates like sugar) and produce acid as a byproduct, which can increase your risk of tooth decay. Saliva serves as a kind of "rinse cycle" for your mouth, helping to wash a good bit of these errant particles down your throat and away from hungry bacteria.
Defense. Speaking of bacteria, your mouth is home to millions of them. While most are harmless or even beneficial, a fraction can harm your teeth and gums. Saliva is your first line of defense, emitting an antibody known as Immunoglobulin A that targets these bacteria. Saliva also produces an antibacterial substance called lyzozyme that prevents bacteria from growing.
Enamel Protection. Although it's the strongest substance in the body, your teeth's enamel can't withstand the effects of mouth acid, the by-product of bacterial feeding and growth. Acid levels naturally rise after eating; but even this sudden rise can begin the process of demineralization where minerals in enamel dissolve. Saliva saves the day by first neutralizing the acid and restoring the mouth's normal pH in about thirty minutes to an hour. It also helps restore minerals in enamel, a process called remineralization. It's all in a day's work for this remarkable fluid.
If you would like more information on the importance of saliva to oral health, please contact us or schedule an appointment for a consultation. You can also learn more about this topic by reading the Dear Doctor magazine article "Saliva: How it is used to Diagnose Disease."
By Arrington Family Dental
October 30, 2016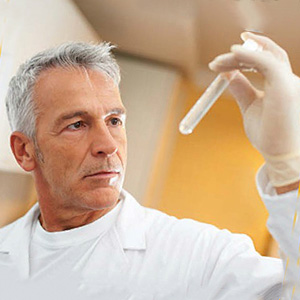 While oral hygiene, a nutritious diet and regular dental visits are all crucial to long-term oral health, these efforts complement what your body already does to keep your mouth healthy. One of the major players in this function is saliva.
Produced by hundreds of glands located throughout the mouth, saliva does much more than help you swallow and wash away food. As you chew, an enzyme in saliva known as amylase breaks down starches in your food to make it easier to digest in the stomach. Saliva also contains antibodies, similar to what's in tears, which can fight bacteria and other disease-causing organisms.
Perhaps its most important function, though, is its ability to protect and maintain healthy tooth enamel. The strongest substance in the body, enamel nevertheless has one primary enemy — the acid found in certain foods or as a byproduct of bacteria feeding on sugar and other carbohydrates.
When the ideally neutral pH level of the mouth becomes too acidic (nearly every time you eat), minerals in the enamel begin to soften and dissolve. The increased saliva flow when we eat floods the mouth with buffering agents that neutralize the acid and restore the mouth's normal pH level. Not only does saliva stop demineralization, but it also restores a good bit of the enamel's mineral content.
In recent years, a new role for saliva has begun to emerge as a means to diagnose disease. Like blood, urine and other bodily fluids, saliva contains molecules that serve as biological markers for disease. Given the right equipment, saliva has the potential to indicate early signs of cancer (including oral), diabetes and other systemic conditions. As the means to examine saliva for these markers increases it promises to be easier and less expensive to collect and sample than blood, while reducing the chances of transmitting bloodborne diseases to healthcare workers.
It's a lot to consider with this fluid that you hardly notice, except when it isn't there. Saliva is proof that our efforts at keeping our mouths healthy cooperate and depend on our bodies' amazing systems.
If you would like more information on saliva and other ways your body maintains a healthy mouth, please contact us or schedule an appointment for a consultation. You can also learn more about this topic by reading the Dear Doctor magazine article "Saliva."