My Blog
Posts for: September, 2020
By Arrington Family Dental
September 17, 2020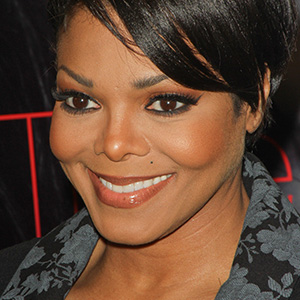 Multi-platinum recording artist Janet Jackson has long been known for her dazzling smile. And yet, Jackson admitted to InStyle Magazine that her trademark smile was once a major source of insecurity. The entertainer said, "To me, I looked like the Joker!" It was only after age 30 that the pop icon came to accept her unique look.
Jackson is not alone. A study commissioned by the American Association of Orthodontists found that more than one third of U.S. adults are dissatisfied with their smile. But there's good news—modern dentistry can correct many flaws that can keep you from loving your smile, whether you're unhappy with the color, size, or shape of your teeth. Here are some popular treatments:
Professional teeth whitening: Sometimes a professional teeth whitening will give you the boost you need. In-office whitening can dramatically brighten your smile in just one visit.
Tooth-colored fillings: If you have silver-colored fillings on teeth that show when you smile, consider replacing them with unnoticeable tooth-colored fillings.
Dental bonding: If you have chipped, cracked, or misshapen teeth, cosmetic bonding may be the fix you're looking for. In this procedure, tooth colored material is applied to the tooth's surface, sculpted into the desired shape, hardened with a special light, and polished for a smooth finish.
Porcelain veneers: Dental veneers provide a natural-looking, long-lasting solution to many dental problems. These very thin shells fit over your teeth, essentially replacing your tooth enamel to give you the smile you desire.
Replacement teeth: Is a missing tooth affecting your self-confidence? There are several options for replacing missing teeth, from a removable partial denture to a traditional fixed bridge to a state-of-the-art implant-supported replacement tooth. Removable partial dentures are an inexpensive way to replace one or more missing teeth, but they are less stable than non-removable options. Dental bridges, as the name implies, span the gap where a tooth is missing by attaching an artificial tooth to the teeth on either side of the space. In this procedure, the teeth on both sides of the gap must be filed down in order to support the bridgework. Dental implants, considered the gold standard in tooth replacement technology, anchor long-lasting, lifelike replacements that function like natural teeth.
After coming to embrace her smile, Jackson asserted, "Beautiful comes in all shapes, sizes, and colors." If you don't feel that your smile expresses the beauty you have inside, call our office to schedule a consultation. It's possible to love your smile. We can help.
For more information, read Dear Doctor magazine article "How Your Dentist Can Help You Look Younger."
By Arrington Family Dental
September 07, 2020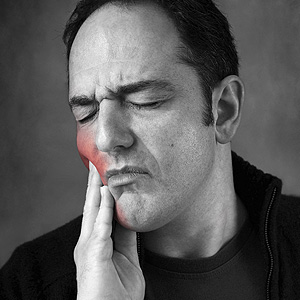 Have you noticed a clicking, popping, or grating sound when you open or close your jaw? As many as 36 million U.S. adults experience this phenomenon in one or both of the joints that connect the lower jaw (mandible) to the skull.
While the sounds may be disconcerting, there's generally no cause for concern in the absence of other symptoms. They're most likely caused by a harmless shift in the position of the disk inside each temporomandibular (jaw) joint, and it can diminish or disappear entirely over time. But, if you're also experiencing persistent discomfort, severe pain, or limited function in your jaw (which can include getting it "stuck" in an opened or closed position), then you may be suffering from a temporomandibular joint disorder — part of a complex set of conditions affecting one or both jaw joints, muscles and/or other surrounding tissues. (You may have heard the condition called TMJ, which is actually the abbreviation for the temporomandibular joint itself. Health care professionals prefer TMJD or TMD.)
Depending on the severity, TMD can interfere with your ability to speak, chew and even make facial expressions. The cause is unclear, but genes, gender, environment, stress and behavior are believed to play a role. It can also be symptomatic of a larger medical problem, such as fibromyalgia, which can produce pain all over the body.
Management Options for TMD
TMD traditionally was viewed as a bite problem (malocclusion) requiring mechanical correction — e.g., through orthodontic braces or surgery. But the current therapeutic model approaches TMD as an orthopedic problem (joint inflammation, muscle soreness, strained tendons and ligaments, and disk damage) and favors a sequence of conservative, reversible procedures — hot or cold compresses in the jaw area, soft foods, physical therapy/massage, medication, and/or a bite guard to decrease pressure on jaw joints from tooth clenching and grinding — prior to more aggressive, irreversible treatment alternatives.
If you would like more information about TMD, please contact us or schedule an appointment for a consultation. You can also learn more about the subject by reading the Dear Doctor magazine articles "Seeking Relief from TMD" and "Chronic Jaw Pain and Associated Conditions."