My Blog
Posts for: April, 2020
By Arrington Family Dental
April 20, 2020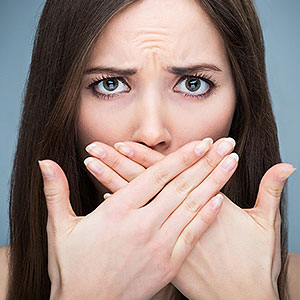 Holistic medicine aims to provide healthcare for the "whole" person. While it's a worthy approach, the term has also been used to advance ideas, including in dentistry, at odds with solid scientific evidence.
Here are 4 "holistic" oral health claims and why you should be wary of them.
Root canals are dangerous. It might be shocking to learn that some claim this routine tooth-saving procedure increases the risk of disease. The claim comes from an early 20th Century belief that leaving a "dead" organ like a root-canaled tooth in the body damages the immune system. The idea, though, has been thoroughly disproved, most recently by a 2013 oral cancer study that found not only no evidence of increased cancer, but an actual decrease in cancer risk following root canal treatment.
X-rays are hazardous. X-rays have improved tooth decay treatment by allowing dentists to detect it at earlier stages. Even so, many advise avoiding X-rays because, as a form of radiation, high levels could damage health. But dentists take great care when x-raying patients, performing them only as needed and at the lowest possible exposure. In fact, people receive less radiation through dental X-rays than from their normal background environment.
Silver fillings are toxic. Known for their strength and stability, dentists have used silver fillings for generations. But now many people are leery of them because it includes mercury, which has been linked to several health problems. Research concludes that there's no cause for alarm, or any need to remove existing fillings: The type of mercury used in amalgam is different from the toxic kind and doesn't pose a health danger.
Fluoride contributes to disease. Nothing has been more beneficial in dental care or more controversial than fluoride. A proven weapon against tooth decay, fluoride has nonetheless been associated with ailments like cancer or Alzheimer's disease. But numerous studies have failed to find any substantial disease link with fluoride except fluorosis, heavy tooth staining due to excess fluoride. Fluorosis, though, doesn't harm the teeth otherwise and is easily prevented by keeping fluoride consumption within acceptable limits.
Each of these supposed "dangers" plays a prominent role in preventing or minimizing dental disease. If you have a concern, please talk with your dentist to get the true facts about them.
If you would like more information on best dental practices, please contact us or schedule an appointment for a consultation. You can also learn more about this topic by reading the Dear Doctor magazine article "Holistic Dentistry: Fads vs. Evidence-Based Practices."
By Arrington Family Dental
April 10, 2020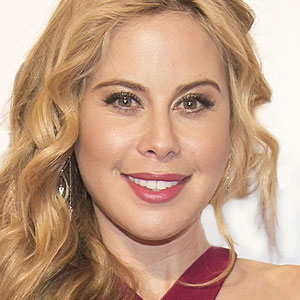 Tara Lipinski loves to smile. And for good reason: The Olympic-gold medalist has enjoyed a spectacular career in ladies' figure skating. Besides also winning gold in the U.S. Nationals and the Grand Prix Final, in 1997 Lipinski became the youngest skater ever to win a World Figure Skating title. Now a sports commentator and television producer, Lipinski still loves to show her smile—and counts it as one of her most important assets. She also knows the importance of protecting her smile with daily hygiene habits and regular dental care.
Our teeth endure a lot over our lifetime. Tough as they are, though, they're still vulnerable to disease, trauma and the effects of aging. To protect them, it's essential that we brush and floss every day to remove bacterial plaque—that thin accumulating film on teeth most responsible for tooth decay and gum disease.
To keep her smile in top shape and reduce her chances of dental disease, Lipinski flosses and brushes daily, the latter at least twice a day. She also uses a tongue scraper, a small handheld device about the size of a toothbrush, to remove odor-causing bacteria and debris from the tongue.
Lipinski is also diligent about visiting the dentist for professional cleanings and checkups at least twice a year because even a dedicated brusher and flosser like her can still miss dental plaque that can then harden into tartar. Dental hygienists have the training and tools to clear away any lingering plaque and tartar that could increase your disease risk. It's also a good time for the dentist to check your teeth and gums for any developing problems.
The high pressure world of competitive figure skating and now her media career may also have contributed to another threat to Lipinski's smile: a teeth-grinding habit. Teeth grinding is the unconscious action—often while asleep—of clenching the jaws together and producing abnormally high biting forces. Often a result of chronic stress, teeth grinding can accelerate tooth wear and damage the gum ligaments attached to teeth. To help minimize these effects, Lipinski's dentist created a custom mouthguard to wear at night. The slick plastic surface of the guard prevents the teeth from generating any damaging biting forces when they clench together.
The importance of an attractive smile isn't unique to celebrities and media stars like Tara Lipinski. A great smile breeds confidence for anyone—and it can enhance your career, family and social relationships. Protect this invaluable asset with daily oral hygiene, regular dental visits and prompt treatment for disease or trauma.
If you would like more information about protecting your smile, please contact us or schedule an appointment. To learn more, read the Dear Doctor magazine articles "Tooth Decay" and "Teeth Grinding."