My Blog
Posts for: February, 2020
By Arrington Family Dental
February 20, 2020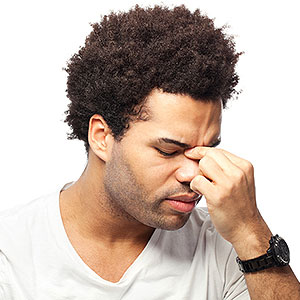 If you suffer frequent sinus infections, you might want to talk with your dentist about it. It could be your chronic sinus problems stem from a deeply decayed or infected tooth.
Sinuses are hollow, air-filled spaces in the front of the skull associated with nasal passages. The largest, the maxillary sinuses, are located just behind the cheekbones and above and to the rear of the upper jaw on either side of the face. These sinuses can become painfully congested when infected.
One possible cause for an infection in the maxillary sinus can occur in certain people whose upper back teeth (the molars and premolars) have roots that are close to or even protrude into the sinus. This is normally a minor anatomical feature, unless such a tooth becomes infected.
An infection in teeth with advancing decay or whose nerve tissue has died will eventually reach the root tip through tiny passageways called root canals. If the roots are close to or penetrating the maxillary sinus, the infection could move into the sinus. This is known as Maxillary Sinusitis of Endodontic Origin (MSEO).
A case of MSEO could potentially go on for years with occasional flare-ups of sinus congestion or post-nasal drip. Because of the nature of the infection within the sinus, the affected tooth itself may not show the normal signs of infection like sensitivity or pain. Doctors may attempt to treat the sinus infection with antibiotics, but because the actual source of the infection is within the tooth, this therapy is often ineffective.
If your doctor or dentist suspects MSEO, they may refer you to an endodontist, a specialist in root canals and interior tooth problems. With their advanced diagnostic capabilities, endodontists may have a better chance of accurately diagnosing and locating the source of a tooth-related infection.
As with any non-vital tooth, the likely treatment will be root canal therapy in which the infected tissue within the tooth is removed and the empty spaces filled to prevent future infection. For MSEO, the treatment not only preserves the tooth but may also relieve the infection within the sinus.
If you would like more information on the possible dental causes to sinus problems, please contact us or schedule an appointment for a consultation.
By Arrington Family Dental
February 10, 2020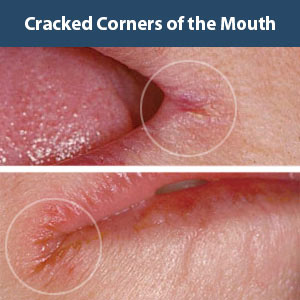 While a relatively minor health issue, cracked mouth corners (medically known as angular cheilitis) can certainly be irritating. Fortunately, you don't have to live with it—we can help reduce the discomfort and even make it less likely to happen in the future.
 Angular cheilitis is most characterized by redness and fissures (or cracks) in the skin at the corners of the lips. It commonly happens in younger ages (children to younger adults) because of drooling or complications from wearing braces. Older adults can also develop cracked mouth corners due to wrinkling around the mouth. The immediate causes are usually localized to the mouth and lip region, but it can sometimes arise from systemic conditions.
A case of angular cheilitis can also become infected, usually with a strain of yeast known as "candida albicans," which then intensifies inflammation and discomfort. This is usually due to interaction between saliva and the open fissures, helped along by people's tendency to habitually lick these cracks (hence the other name for cracked mouth corners, perleche, from the French "to lick").
The best way to treat angular cheilitis is with a series of applications of oral or topical antifungal medication. These may also be combined with steroid ointments that help retard redness and inflammation. If the infection involves the inside of the mouth, you may also need to use an antibacterial rinse until it clears up.
There are also things you can do to minimize future occurrences. Be sure to have missing teeth replaced or loose dentures refitted, and stay vigilant with daily brushing and flossing. You might also consult with a dermatologist about ways to treat wrinkling around the mouth. And easing those wrinkles could not only minimize your chances of developing angular cheilitis, but also give you a more youthful appearance.
Cracked mouth corners can be unnerving. But with a few simple steps we can help relieve any current discomfort and help you reduce the chances of another occurrence.
If you would like more information on cracked mouth corners and other oral irritations, please contact us or schedule an appointment for a consultation. You can also learn more about this topic by reading the Dear Doctor magazine article "Cracked Corners of the Mouth."