My Blog
Posts for: September, 2019
By Arrington Family Dental
September 13, 2019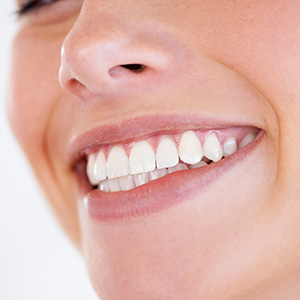 If you've just received a dental implant restoration, congratulations! This proven smile-changer is not only life-like, it's also durable: more than 95% of implants survive at least 10 years. But beware: periodontal (gum) disease could derail that longevity.
Gum disease is triggered by dental plaque, a thin film of bacteria and food particles that builds up on teeth. Left untreated the infection weakens gum attachment to teeth and causes supporting bone loss, eventually leading to possible tooth loss. Something similar holds true for an implant: although the implant itself can't be affected by disease, the gums and bone that support it can. And just as a tooth can be lost, so can an implant.
Gum disease affecting an implant is called peri-implantitis ("peri"–around; implant "itis"–inflammation). Usually beginning with the surface tissues, the infection can advance (quite rapidly) below the gum line to eventually weaken the bone in which the implant has become integrated (a process known as osseointegration). As the bone deteriorates, the implant loses the secure hold created through osseointegration and may eventually give way.
As in other cases of gum disease, the sooner we detect peri-implantitis the better our chances of preserving the implant. That's why at the first signs of a gum infection—swollen, reddened or bleeding gums—you should contact us at once for an appointment.
If you indeed have peri-implantitis, we'll manually identify and remove all plaque and calculus (tartar) fueling the infection, which might also require surgical access to deeper plaque deposits. We may also need to decontaminate microscopic ridges found on the implant surface. These are typically added by the implant manufacturer to boost osseointegration, but in the face of a gum infection they can become havens for disease-causing bacteria to grow and hide.
Of course, the best way to treat peri-implantitis is to attempt to prevent it through daily brushing and flossing, and at least twice a year (or more, if we recommend it) dental visits for thorough cleanings and checkups. Keeping its supporting tissues disease-free will boost your implant's chances for a long and useful life.
If you would like more information on caring for your dental implants, please contact us or schedule an appointment for a consultation. You can also learn more about this topic by reading the Dear Doctor magazine article "Gum Disease can Cause Dental Implant Failure."
By Arrington Family Dental
September 03, 2019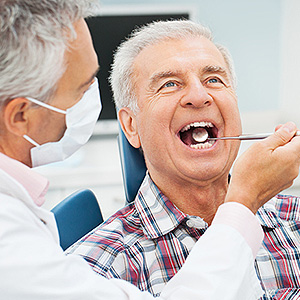 One thing's for sure: We're all getting older. Here's another sure thing: Aging doesn't necessarily look the same on everyone. That one spry octogenarian lapping younger folks on the track is all the proof you need. That's why September has been designated Healthy Aging® Month: to remind everyone that aging well is an investment you make throughout your life—and that includes taking care of your dental health.
Just like the rest of the body, your teeth and gums are susceptible to the effects of aging. For example, after 50,000-plus meals (about 45 years' worth), you can expect some teeth wear. A tooth-grinding habit, though, could accelerate that wear. If you think you're grinding your teeth (especially at night), we can fit you with mouthguard worn while you sleep that reduces the force on your teeth. Managing your stress could also help reduce this involuntary habit.
Aging also increases your risk for the two most common dental diseases, tooth decay and periodontal (gum) disease. Although different in the way they infect oral tissues, both can ultimately cause tooth and bone loss. Prevention is your best strategy—through daily oral hygiene and visiting the dentist regularly to keep the dental plaque that fuels both diseases from building up on your teeth.
You should also see your dentist at the first sign of a toothache, unusual spots on the teeth and swollen or bleeding gums. These are all indicative of infection—and the sooner you're diagnosed and treated, the more quickly you can return to optimum oral health.
Aging can bring other health conditions, and some of the medications to manage them could reduce your mouth's saliva flow. Because saliva fights dental infections and helps restore enamel after acid attacks, "dry mouth" can increase your disease risk. If you're noticing this, speak with your doctor about your medications, ask us about saliva boosters, and drink more water.
Finally, have any existing restorations checked regularly, especially dentures, which can lose their fit. Loose dentures may also be a sign of continuing bone loss in the jaw, a consequence of losing teeth. If so, consider dental implants: The design of this premier tooth restoration can help curb bone loss by encouraging new growth.
There's a lot to keep up with health-wise if you want your senior years to be full of vim and vigor. Be sure your teeth and gums are part of that upkeep.
If you would like more information about protecting your dental health as you age, please contact us or schedule a consultation. To learn more, read the Dear Doctor magazine articles "Understanding Aging Makes Beauty Timeless" and "Dry Mouth: Causes and Treatment for This Common Problem."