My Blog
Posts for: June, 2019
By Arrington Family Dental
June 15, 2019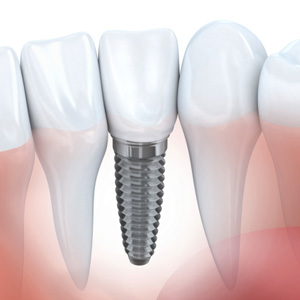 Many people with diabetes are hesitant about getting dental implants because they're under the impression their chances of failure are greater than for non-diabetics. But if you're one of the 26 million Americans with diabetes, that isn't necessarily so — with a little extra precaution before, during and after implant surgery.
Diabetes is a group of diseases that affect how the body processes glucose. This simple sugar is used by the body to provide energy to cells, but can also cause damage if its volume level in the bloodstream is too high. The body normally regulates this through the hormone insulin produced by the pancreas.
The pancreas in people with Type 1 diabetes doesn't produce insulin and so they must receive an outside source of the hormone through daily injections with careful daily monitoring of glucose levels. Those with Type 2 diabetes, the most common form of the disease, don't produce a sufficient amount of insulin or the body no longer responds to the insulin produced. For either type, abnormal glucose levels — either too high or too low — can have adverse affects on the body, including blindness, nerve damage, gangrene, coma or death.
Diabetes can also slow wound healing, increase the risk of infection, and alter the body's inflammatory response, all of which are major concerns when placing implants. Because implant placement involves minor surgery in which a wound results, there's been wide concern that a slower healing process could increase the risk of implant failure.
Recent studies, though, are encouraging especially for patients who have their diabetes under control through medication, diet and exercise. Patients with poor glucose control are at higher risk, because it can take longer for the bone to heal around an implant after placement. For such individuals special considerations to guard against infection may be needed during implant surgery.
In fact, the implant success rate for most diabetics is about the same as for non-diabetic patients, 95%. With proper disease management and a little extra wound care, you can be among the many that experience a favorable outcome and a more attractive smile with dental implants.
If you would like more information on diabetes and dental care, please contact us or schedule an appointment for a consultation.
By Arrington Family Dental
June 05, 2019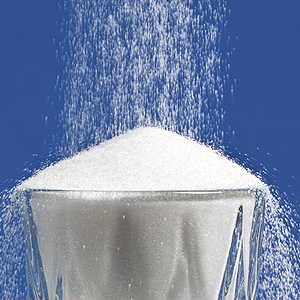 The market for sugar alternatives has grown exponentially since saccharin was accidentally discovered in 1878. Today, saccharin has been joined by other FDA-approved zero-calorie artificial sweeteners, including aspartame ("Equal®" or "NutraSweet®"), sucralose ("Splenda®") and rebaudioside A, derived from the stevia plant. You can also choose low-calorie alcohol sugars like erythritol or xylitol.
With rare exceptions, all these choices are widely considered safe substitutes for table sugar, high fructose corn syrup or other versions of this plentiful carbohydrate. Finding substitutes for sugar is a worthy health goal: besides its role in obesity, sugar is considered a contributing factor in cardiovascular disease and diabetes.
It's also a prime food for oral bacteria that cause dental disease. As bacteria consume sugar they produce acid as a byproduct. Acid softens and dissolves the mineral content in enamel, leading to erosion and the formation of cavities. While saliva normally neutralizes acid after we eat, constant snacking and higher quantities of sugar in our food make it difficult for it to control or neutralize acid in the oral environment.
Because most of us are hard-wired with a "sweet tooth," it's difficult for many to cut back on sugar. Artificial sweeteners help reduce the amount of sugar in the diet with obvious benefits for general health. It can also make a big difference in your dental health by helping you prevent tooth decay.
One alcohol sugar may even go a step further. In addition to reducing the presence of sugar in the mouth, xylitol (found in chewing gums, candy and breath mints) also seems to reduce bacterial growth by interfering with their ability to ferment the sugar.
If you're considering using an artificial sweetener, get to know them first: some like aspartame aren't suitable for baked goods or cooking, while saccharine or sucralose are. People with a rare genetic condition called phenylketonuria also can't properly process aspartame in the body.
Be sure you also talk to us about artificial sweeteners' impact on oral health, especially the benefits of xylitol for dental care. Used in a wise and informed way, these sugar alternatives can improve both your oral and general health.
If you would like more information on artificial sweeteners impact on dental health, please contact us or schedule an appointment for a consultation. You can also learn more about this topic by reading the Dear Doctor magazine article "Artificial Sweeteners: Satisfying and Protecting your Sweet Tooth."