My Blog
Posts for: June, 2018
By Arrington Family Dental
June 20, 2018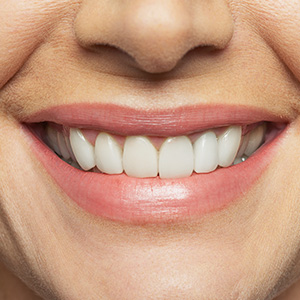 Are you embarrassed by your front teeth? Maybe it's just moderate defects—a chipped tooth here, an irregularly shaped tooth there—but it's enough to make you less confident to smile.
There are a number of ways to transform your teeth's appearance like porcelain veneers or crowns. But a relatively inexpensive method that's less involved is to bond dental material called composite resin to your teeth to correct defects. Made of synthetic resins, these restorative materials can mimic your own natural tooth color. We can also artistically shape them to create a more natural look for an irregular tooth.
If you're looking to change the way your front teeth look, here are 3 reasons to consider composite resins to restore them.
They can be applied in one office visit. Although effective, veneers, crowns and similar restorations are typically outsourced to dental labs for custom fabrication. While the results can be stunning, the process itself can take weeks. By contrast, we can colorize, bond and shape composite resins to your teeth in just one visit: you could gain your "new smile" in just one day.
They don't require extensive tooth alteration. Many restorations often require tooth structure removal to adequately accommodate them, which can permanently alter the tooth. Thanks to the bonding techniques used with composite resins, we can preserve much more of the existing tooth while still achieving a high degree of artistry and lifelikeness.
Composite resins are stronger than ever. Over the years we've learned a lot about how teeth interact with each other to produce the forces occurring during chewing and biting. This knowledge has contributed greatly to the ongoing development of dental materials. As a result, today's composite resins are better able to handle normal biting forces and last longer than those first developed a few decades ago.
Composite resins may not be suitable for major cosmetic dental problems, but you might still be surprised by their range. To learn if composite resins could benefit your situation—even a large defect—see us for a complete examination.
If you would like more information on composite resin restorations, please contact us or schedule an appointment for a consultation. You can also learn more about this topic by reading the Dear Doctor magazine article "Artistic Repair of Front Teeth with Composite Resin."
By Arrington Family Dental
June 10, 2018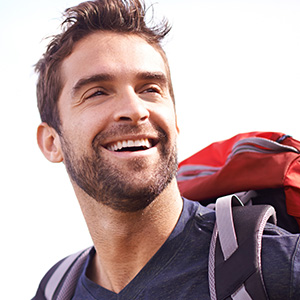 Each June, as we celebrate Father's Day, we get a chance to pay tribute to the important men in our lives. One of the best ways to do that is by encouraging them to stay healthy—and June is a great time for that, since it's also Men's Health Month. So let's take this opportunity to focus on one important aspect of maintaining good health: preventive dental care.
Preventive care includes all the measures we can take to stop disease before it gets started. One facet of prevention is encouraging people to make healthier lifestyle choices: for example, quitting tobacco, getting more exercise, and improving their diets. You can start by eliminating foods that have added sugar (like many soft drinks and processed foods) or acids (like some fruit juices and sodas, both regular and diet)—and by limiting snacks to around mealtimes, so your saliva has time to neutralize the acids in your mouth that can cause cavities.
There's increasing evidence that having good oral health promotes better overall health—and coming in for routine checkups is essential. While some men avoid the dental office until they have a problem, that isn't a wise decision. In fact, a routine dental visit is not only one of the greatest values in preventive health care—it's also one of the best ways to maintain good oral health. Here's why:
Tooth decay is among the most common chronic diseases—yet it's almost 100% preventable! A routine office visit includes an oral exam and a professional cleaning that can help stop tooth decay before it gets started. But when decay is discovered, it's best to treat it right away, before treatment gets more complex—and costly!
The major cause of tooth loss in adults is gum disease. If your gums bleed or show other signs of disease, we can help you get it under control with instruction for more effective oral hygiene, and/or appropriate treatment.
Routine exams include not only a check for tooth decay and gum disease—they also include screening for oral cancer. This isn't just for older folks: Recently, the fastest growing group of oral cancer patients has been young non-smokers. The sooner it's treated, the better the chances of a successful cure.
Good at-home oral hygiene is necessary to keep your teeth in top-notch condition. If you have questions about proper brushing, flossing, or everyday care of your mouth—this is a great time to ask. Our staff is happy to show and tell you the best practices for maintaining excellent oral health.
If you would like more information about oral health and hygiene, please call our office to schedule a consultation.