My Blog
Posts for: October, 2017
By Arrington Family Dental
October 27, 2017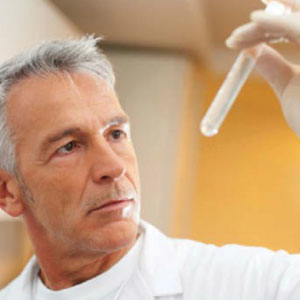 Saliva probably doesn't rate high on your amazement meter. You're more likely to notice its absence and the dry irritation that results.
But you might be more impressed with this unsung bodily fluid if you knew all the things it does. It's definitely a multi-tasker, performing a number of jobs (including aiding in digestion) that not only keep your oral health on track, but your general well-being too. And there are even new testing methods where saliva may even tell us when you're not doing so well.
Here are 3 more tasks your saliva is doing for your mouth right now that truly makes it amazing.
Cleansing. Your teeth's chewing action shreds food so it's easier to digest. But that also leaves behind tiny particles in your mouth. Bacteria feast on these particles (especially carbohydrates like sugar) and produce acid as a byproduct, which can increase your risk of tooth decay. Saliva serves as a kind of "rinse cycle" for your mouth, helping to wash a good bit of these errant particles down your throat and away from hungry bacteria.
Defense. Speaking of bacteria, your mouth is home to millions of them. While most are harmless or even beneficial, a fraction can harm your teeth and gums. Saliva is your first line of defense, emitting an antibody known as Immunoglobulin A that targets these bacteria. Saliva also produces an antibacterial substance called lyzozyme that prevents bacteria from growing.
Enamel Protection. Although it's the strongest substance in the body, your teeth's enamel can't withstand the effects of mouth acid, the by-product of bacterial feeding and growth. Acid levels naturally rise after eating; but even this sudden rise can begin the process of demineralization where minerals in enamel dissolve. Saliva saves the day by first neutralizing the acid and restoring the mouth's normal pH in about thirty minutes to an hour. It also helps restore minerals in enamel, a process called remineralization. It's all in a day's work for this remarkable fluid.
If you would like more information on the importance of saliva to oral health, please contact us or schedule an appointment for a consultation. You can also learn more about this topic by reading the Dear Doctor magazine article "Saliva: How it is used to Diagnose Disease."
By Arrington Family Dental
October 12, 2017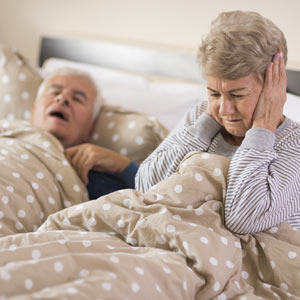 Fatigue, irritability and family complaints about snoring — all tell-tale signs you may have sleep apnea. There's more to this condition than being grouchy the next day — the long-term effect could increase your risks for life-threatening diseases.
But how do you know if you actually have sleep apnea? And if you do, what can you do about it?
Undergo an exam by a physician trained in "sleep medicine." Sleep apnea occurs when the airway becomes blocked while you sleep, dropping the body's oxygen levels; your body awakens to re-open the airway. The event may only last a few seconds, but it can occur several times a night. Even so, sleep apnea is one potential cause among others for snoring or fatigue. To know for sure if you have sleep apnea you'll need to undergo an examination by a physician trained to diagnose this condition. He or she may then refer you to a dentist to make a sleep appliance if you have mild to moderate apnea.
Determine the level of your apnea's intensity. Not all cases of sleep apnea are equal — they can range in cause and intensity from mild to advanced, the latter a reason for concern and focused intervention. Your physician may use different methods for determining the intensity of your case: review of your medical history, examining the structures within your mouth or having your sleep observed directly at a sleep lab. Getting the full picture about your sleep apnea will make it easier to develop a treatment plan.
Match the appropriate treatment to your level of sleep apnea. If you have moderate to advanced apnea, you may benefit from continuous positive airway pressure (CPAP) therapy, an electrical pump that delivers pressurized air through a mask worn while you sleep that gently forces the airway open. It's quite effective, but uncomfortable to wear for some people. Advanced cases may also require surgery to alter or remove soft tissue obstructions. If, you have mild to slightly moderate apnea, though, your dentist may have the solution: a custom-fitted mouth guard that moves the tongue, the most common airway obstruction, down and away from the back of the throat.
If you suspect you may have sleep apnea, see a trained physician for an examination. It's your first step to a good night's sleep and better overall health.
If you would like more information on sleep apnea treatments, please contact us or schedule an appointment for a consultation. You can also learn more about this topic by reading the Dear Doctor magazine article "If You Snore, You Must Read More!"