My Blog
Posts for: May, 2015
By Arrington Family Dental
May 30, 2015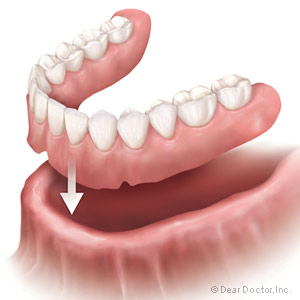 Since as many as 26 percent of older U.S. adults have lost all their teeth, there are a large number Americans who wear full removable dentures, also known as false teeth. You may be one of them.
How much do you know about dentures? See if you can answer the following questions connected with lost teeth and dentures.
Which word refers to the loss of all permanent teeth?

Atrophy
Prosthetic
Edentulism
Periodontal

What is the name given to the bone that surrounds, supports, and connects to your teeth?

Periodontal
Metacarpal
Tibia
Alveolar

What tissue attaches the teeth to the bone that supports your teeth?

Periodontal Ligament
Periodontal Muscle
Parietal Ligament
Achilles Tendon

When a person loses teeth, the stimulus that keeps the underlying bone healthy is also lost, and the bone resorbs or melts away. Pressure transmitted by dentures through the gums to the bone can accentuate this process, which is called

Dystrophy
Atrophy
Hypertrophy
None of the above

A device that replaces a missing body part such as an arm or leg, eye, tooth or teeth is referred to as

Robotic
Imaginary
Exotic
Prosthetic

When teeth have to be extracted, bone loss can be minimized by bone grafting. Bone grafting materials are usually a sterile powdered form of

Allograft (human tissue)
Xenograft (animal tissue)
Both
Neither

Wearers of full dentures must re-learn to manipulate the jaw joints, ligaments, nerves, and muscles to work differently in order to speak, bite, and chew. The name for this system of interconnected body mechanisms, originating with the root words for "mouth" and "jaw," is

Boca biting
Stomatognathic
Periodontal
None of the above

A type of plastic that is artistically formed and colored to make prosthetic teeth and gums look natural is called

methyl methacrylate
beta barbital
rayon
polystyrene

Success in denture wearing depends on

The skill of the dentist
The talent of the laboratory technician
The willing collaboration of the patient
All of the above
Answers: 1c, 2d, 3a, 4b, 5d, 6c, 7b, 8a, 9d. How well did you do? If you have additional questions about full removable dentures, don't hesitate to ask us.
Contact us today to schedule an appointment or to discuss your questions about dentures. You can also learn more by reading the Dear Doctor article, "Removable Full Dentures."
By Arrington Family Dental
May 15, 2015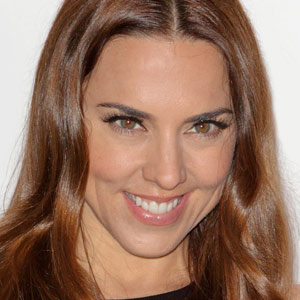 As a member of the best-selling pop group Spice Girls, Mel C (AKA Sporty Spice) enjoyed her share of musical superstardom. At the band's peak in the Nineties, the young singer's signature look featured baggy sweatpants, an assortment of tattoos, a nose stud and a gold-capped incisor, front and center in her mouth. Today, Melanie Chisholm is still singing — but now she's a mom, an amateur triathlete… and that gold tooth is just a memory. Not only that, her smile looks more evenly spaced and whiter than it did when she was referred to as the "tomboy" of the group.
What happened? In our view, it all boils down to changing tastes — plus a little bit of help from dental professionals. As the "wannabe" singer proves, there's no single standard when it comes to making your teeth look their best. Your own look is unique to you — and your smile can reflect that individuality.
For example, crowns (caps) are substantial coverings that may be placed on teeth when they are being restored. They are available in three types: gold, all-porcelain, or porcelain-fused-to-metal. The latter two are tooth-colored, while the gold is — well, shiny like gold bling. Which one is right for you? In many cases, it's your choice.
Likewise, dental veneers — wafer-thin shells that can correct cosmetic issues by covering the surface of your teeth — can be made in a variety of shades. Their hues may range from natural ivory to Hollywood white, and everything in between. What's the best color for you? Only you can say.
Some people opt for a "smile makeover" that uses small irregularities in the spacing and color of teeth to create a more "natural" look. Other folks want a perfectly even, brilliant white smile that dazzles the eye. Still others are looking to match or restore the smile they once had — perhaps even re-creating a signature gap between the teeth. As long as there are no other dental issues involved, the choice is yours.
So if you're unhappy with your smile — or if you feel it doesn't reflect the person you "wannabe" — why not talk to us about a smile makeover? Just call our office to schedule a consultation. You can learn more about this topic in the Dear Doctor magazine articles "Beautiful Smiles by Design" and "The Impact of a Smile Makeover."